SunSmart Schools
Learn more about the Cancer Society's SunSmart Schools Programme.
---
The Cancer Society of New Zealand runs the SunSmart Schools Programme. The programme provides information for students, teachers and parents on how to:
be SunSmart
reduce children's exposure to ultraviolet (UV) radiation
reduce the risk of developing skin cancer
make your school a safe place for students and the whole school community.
The SunSmart Schools Programme endorses primary, intermediate schools and kura that meet the minimum criteria for sun protection in schools.

It is voluntary and around 40% of primary and intermediate schools in New Zealand have a SunSmart status.
What is a SunSmart School?
A SunSmart School ensures students, staff and the school community are protected from damaging levels of UV radiation from the sun during school activities.

To be accredited as SunSmart, schools must address:
Behaviour - use of sunhats, clothing, broad-spectrum SPF 30+ sunscreen.
Environment - providing shade and encouraging its use.
Curriculum - educating students about UV and sun protection.
Review - the school's policy is reviewed at least every three years.
Why the Cancer Society works with schools to teach sun safety
Why become a SunSmart School?
From September to April, students are in school when UV radiation levels are at their peak.

Schools and early learning centres have a duty of care to protect both their staff and children from UV radiation. They are the perfect place to provide a sun-safe environment, educate students about sun protection behaviours and reduce the risk of skin cancer by becoming SunSmart.

The SunSmart Schools program is free to join. If your school becomes a SunSmart School, depending on your region, your school may be offered:
SunSmart Schools Accreditation Certificate
Sign for your school building or gate
SunSmart hats
1-litre Sunscreen
Seedling trees
UV index board
SunSmart module for educators, information, presentations and resources.
Find out more about what's available for educators.
Early childhood centres and secondary schools
While SunSmart accreditation is not available for early childhood centres and secondary schools, we encourage and support all education providers to be SunSmart. You can do this by adopting a SunSmart policy and using our free resources for students and educators.
SunSmart School case study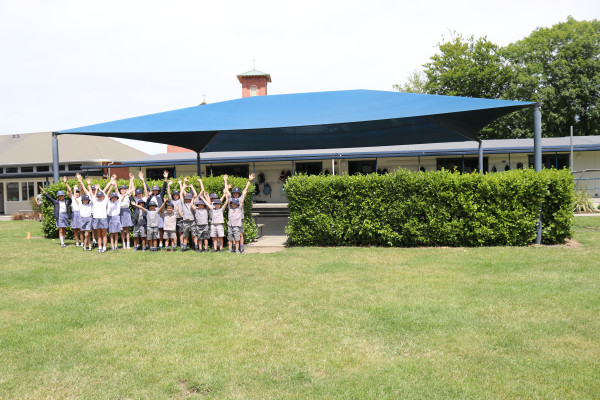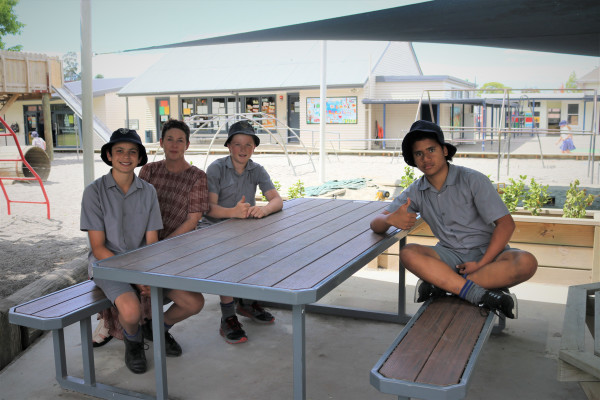 St Joseph's Ashburton Catholic School story:
Taking children outside to learn under a purpose-built shade structure meets health and safety guidelines to protect children from UV radiation and provide a comfortable area to learn.

St Joseph's Ashburton Catholic School students enjoy using their shade areas for several purposes, EOTC, kapa haka performance, school assemblies, eating lunch and playing; the list is long.

Principal Cath Blacklow, says: "Providing shade and also a well ventilated space is really important for all our students and parents who attend our assemblies throughout summer. We utilise the "stadium" area with its large shade sail for a wide variety of events. We wouldn't be without it.